Finding gluten-free restaurants or bakeries in South Korea is extremely challenging, but luckily, I've compiled an updated list of gluten-free, dairy-free, and/or vegan diet restaurants, bakeries, and cafes in Seoul, South Korea.
Korea unfortunately is not very allergy-friendly or gluten-free friendly despite rice traditionally being a main staple of the Korean diet. Even if you carry a gluten allergy card (like this one) translated into Korean, chances are that they won't really understand it. Coeliac (celiac) disease is also not widely recognized by doctors in South Korea, and gluten-free food is seen as part of a trendy diet.
Your best bets for dining out are probably heading to dedicated gluten-free restaurants or bakeries, cooking at home, or dining out at hotel restaurants familiar with the needs of international guests. Many of the restaurants and bakeries in Seoul, South Korea featured in the lists below offer menu items that are also nut-free, dairy-free, and/or vegan.
Read More on Food
Problems with Cross-Contamination in Korean Restaurants
When you're dining gluten-free in Seoul, cross-contamination in kitchens is a huge issue. Even though ingredients may not list wheat as an allergen on the label, there still may be traces of gluten that isn't listed. Korea is particularly guilty of this. You may think that rice flour is gluten-free, but wheat may still be added. Korean cuisine is also generally salted with soy sauce for flavor in lieu of say, actual salt.
Traditional Gluten-Free Korean Foods that are Safe to Eat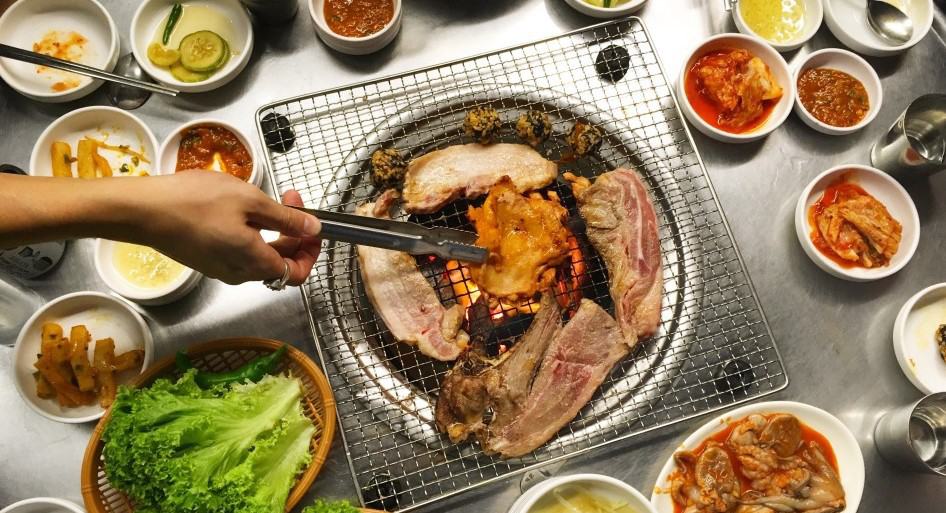 Gluten-Free Korean BBQ
If you're dying to taste traditional Korean food while in Seoul, try heading to Korean barbecue restaurants as a starting point. Typically, you can choose non-marinated meats or samgyeopsal (grilled pork belly) and wrap them with lettuce leaves.
Make sure to avoid sauces like doenjang (brown soybean paste) or gochujang (red pepper paste) as they are often thickened with wheat. BEWARE of the soy sauce-laden banchan (side dishes)! Even kimchi is thickened with wheat flour these days. Some traditional recipes of doenjang or gochujang do call for rice flour, but most store-bought brands will not be gluten-free.
Food to avoid: Always ask if the dish contains soy sauce. And watch out for beansprouts, gochujang (red pepper paste), doenjang (soybean paste), banchan (side dishes), seasoned vegetables, galbi (marinated beef), japchae (stir-fried sweet potato noodles), kimchi (fermented cabbage), ssamjang (doenjang, gochujang, and sesame oil), acorn jelly, gejang (marinated crab), makgeolli (fermented rice alcohol), and boricha (barley tea).
Gluten-Free Korean Soups and Porridge
Juk (Korean rice porridge) may be okay. Samgyetang (Korean chicken ginseng soup) and seolleongtang (Korean ox-bone soup) made without noodles may also be okay. Watch out for soy sauce or gochujang (red pepper paste), but if it is made with gochugaru (red chili pepper flakes), you're probably fine.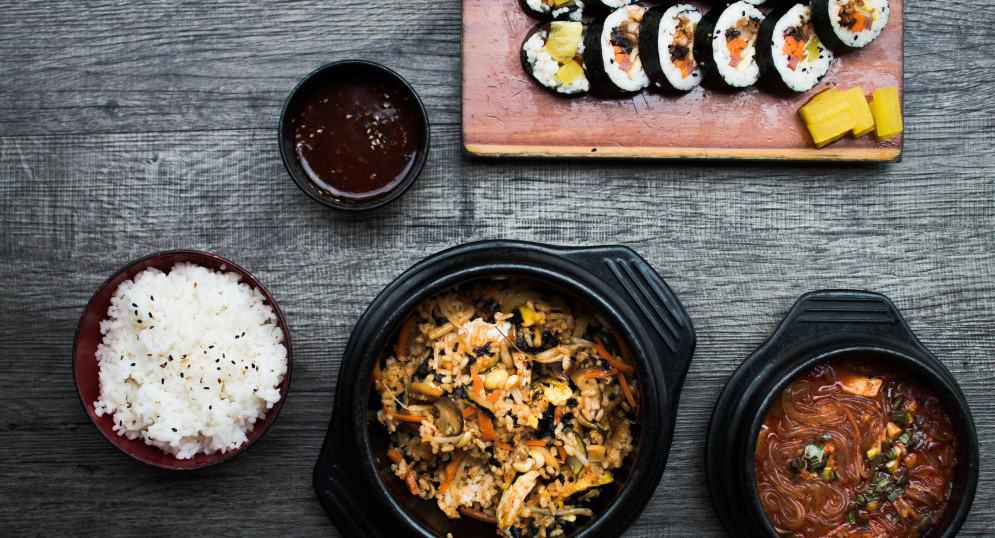 Gluten-Free Korean Rice Dishes
Contrary to popular belief, rice dishes like kimbap or bibimbap are usually a no-no. The artificial crab meat or ham hiding inside the kimbap does contain gluten as well as some sneaky soy sauce. Bibimbap may also be made with ganjang (soy sauce) or gochujang (red pepper paste that's often made with malt syrup or wheat flour as a thickening agent). If you insist on ordering bibimbap or hwedeopbap (similar to bibimbap, a rice bowl with raw fish and no egg), ask that the dishes be prepared without gochujang and any seasoned vegetables.
Gluten-Free Korean Noodles
Unfortunately, even buckwheat noodles (like those in naengmyeon, a cold buckwheat noodle dish) may or may not also be made with wheat depending on the restaurant. The usual gluten culprits: noodles, gochujang (red pepper paste), soy sauce, seasoned vegetables, and seasoned laver (seaweed).
TIP: If you see hot or cold brown water served at the table, it could be barley tea. Always ask. Better stick to regular water or when in Seoul, do as the locals and order a bottle of soju! Soju is a popular distilled liquor in South Korea that is gluten-free. Bottoms up!
Gluten-Free Street Food in Seoul
Street food can be hit or miss when you're gluten-free depending on the cart. If you see roasted chestnuts, ginkgo nuts, roasted sweet potatoes, fruit skewers, or dried squid, you're usually in the clear. Fortunately, you can find sweet potatoes at almost every convenience store in Korea! You probably want to avoid anything fried in batter, mandu (dumplings), fish cakes, and tteokbokki (stir-fried rice cakes).
Gluten-Free Grocery Shopping in Seoul
If you're playing it super safe, head to the nearest grocery store and stock up on nuts, vegetables, raw meats/fish, canned food, and fresh or dried fruit. You can also purchase plain, microwaveable white rice bowls — most convenience stores have microwaves — and canned tuna. Big grocery chains like E-mart or Lotte Mart also stock familiar Western brands that may have clearer ingredient labeling.
Double-check any dry nut mixes as they often contain coated, coffee peanuts!
Gluten-Free Friendly Restaurants in Seoul, Korea
Keep in mind that a lot of restaurants in Seoul, South Korea are gluten-free friendly, but many do not have a dedicated gluten-free kitchen — especially as there is not much demand or food allergy awareness in South Korea. There may be a risk of cross-contamination. Do try to express your dietary needs to the staff very clearly, and they will often do their best.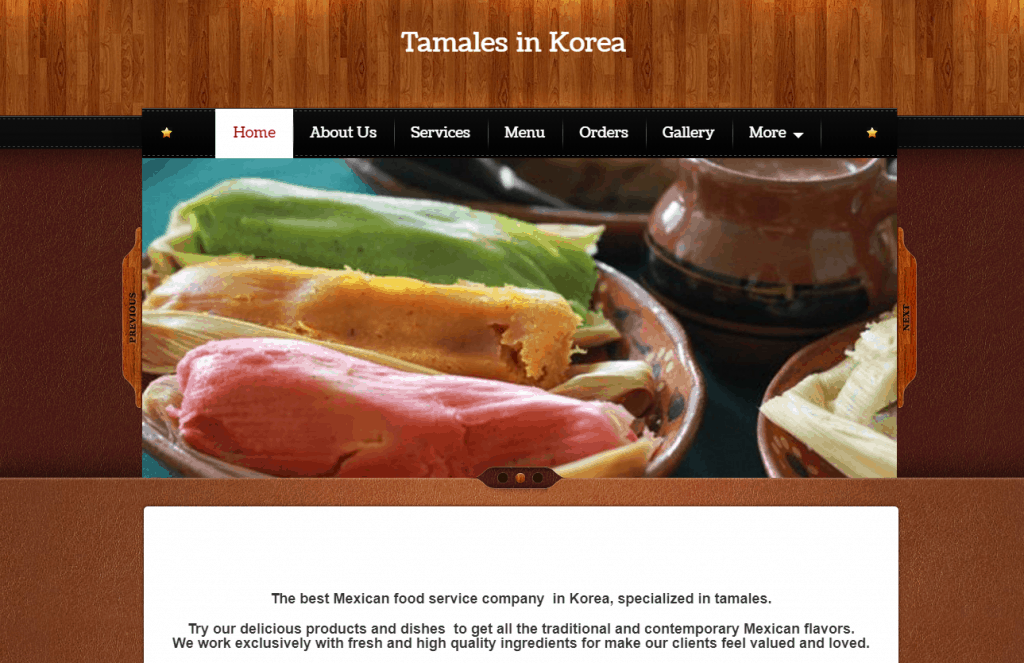 Tamales in Korea is a delivery-only restaurant founded by professional chefs who worked in Mexico City, France, and Spain. Their menu includes handmade tamales, guacamole, salsa, atoles, and flan. A vegan menu is also available. Their corn tortillas and tamales are also gluten-free! They ship all over Korea — including Jeju Island.
Famous for their traditional, royal Korean cuisine, Jihwaja restaurant in Seoul, South Korea offers a vegan/vegetarian course menu and a gluten-free course menu.
Michelin-starred restaurant in Seoul, South Korea that serves seasonal, traditional temple food. Because it is deeply rooted in Korean Buddhism, the food served is also vegan and naturally, dairy-free. Most ingredients are made in-house and often gluten-free friendly. However, double-check with your server in case of menu changes.
Buddha's Belly is a Thai restaurant in the foreigner district of Itaewon, Seoul, South Korea. Buddha's Belly is located at 48, Noksapyeong-daero 40-gil, Yongsan-gu, Seoul, South Korea.
Korean fried chicken chain restaurant in Seoul that makes their chicken with an all-rice batter. Just be careful to avoid any sauced chicken and beer. Those with coeliac (celiac) disease should still be careful as there are dishes prepared with soy sauce and there may be cross-contamination.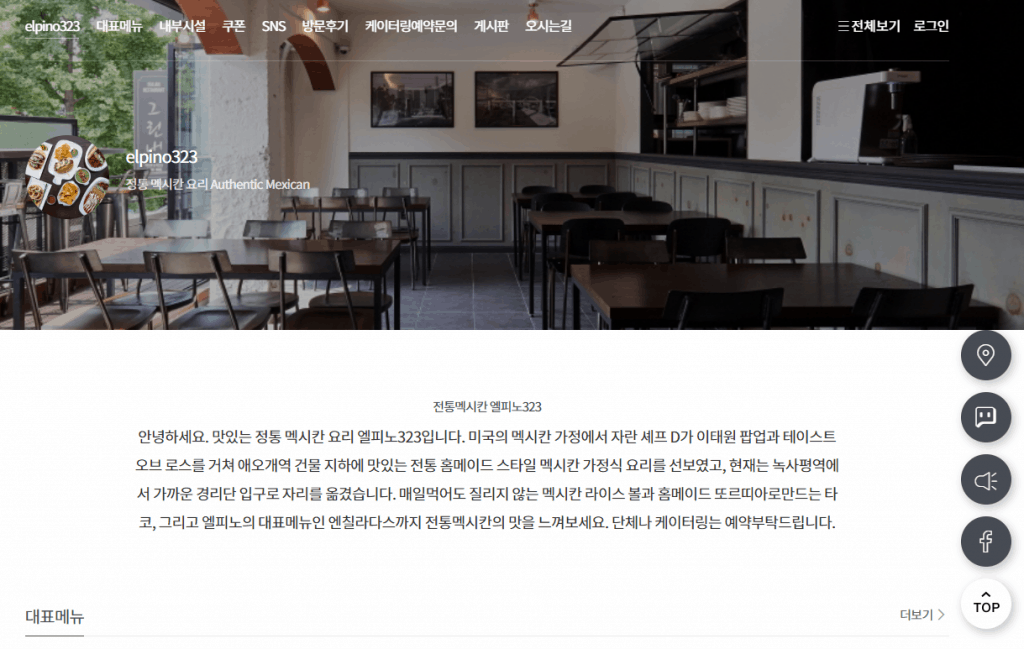 One of the better, if not best, Mexican restaurants in Seoul, South Korea. Chef Christian Morales, better known as Chef D, is a Korean-American adoptee that hails from East Los Angeles. Menu items include chicken enchiladas, carnitas tacos, and house-made guacamole. They make their tortillas with 100% corn. Most of the staff are English-speaking, so bonus points for easier communication.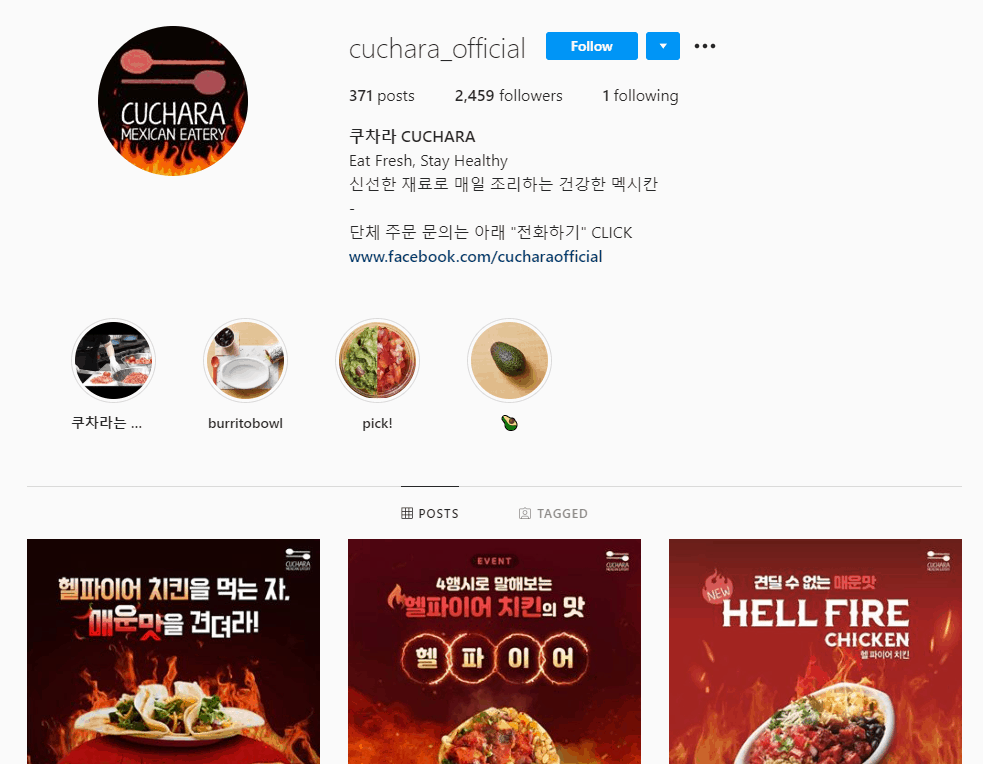 Kind of like the Korean version of Chipotle Mexican Grill that you may be familiar with in the United States, Cuchara offers burritos, burrito bowls, and tacos. If you're opting for dairy-free, make sure to remove the sour cream and cheese on the burrito bowl.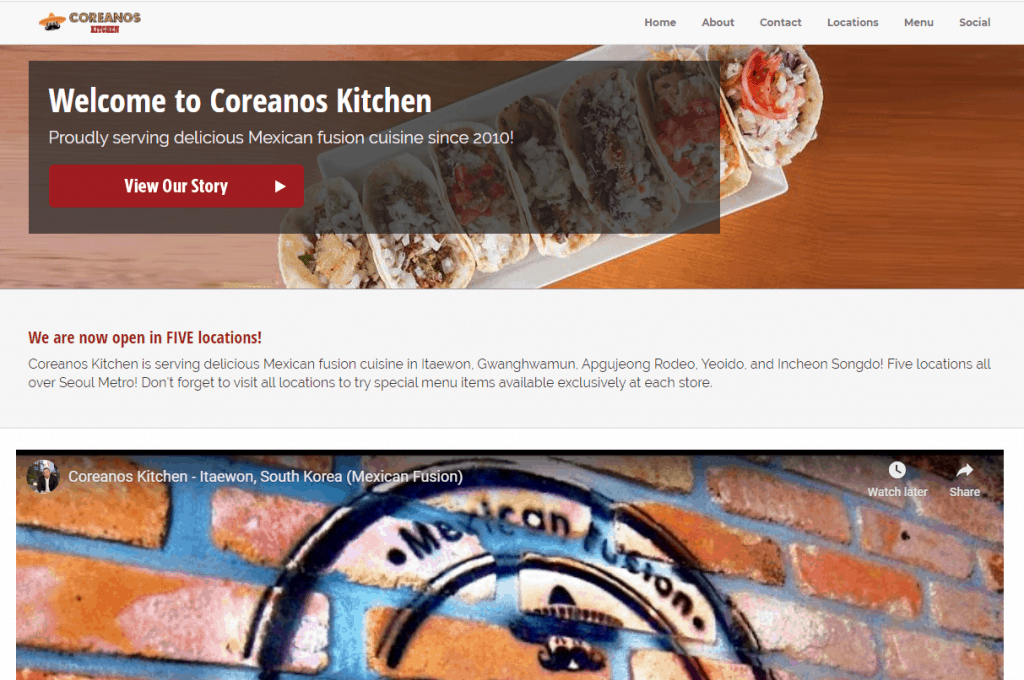 With a Korean-American team, the original Coreanos food truck — serving up Korean-fusion tacos — began in Austin, Texas in 2010. There's even a Coreanos in Allston, Massachusetts where I lived for many years. Menu includes tacos, burrito bowls, salads, carne asada fries, nachos, and quesadillas. Tacos are served with a choice of corn or flour tortillas.
Everest Food in Dongdaemun is a restaurant in Seoul, South Korea that serves up food from India, Tibet, and Nepal. Many options are gluten-free. Everest Food is located at 148-1 Changsin-dong, Jongro -gu, Seoul.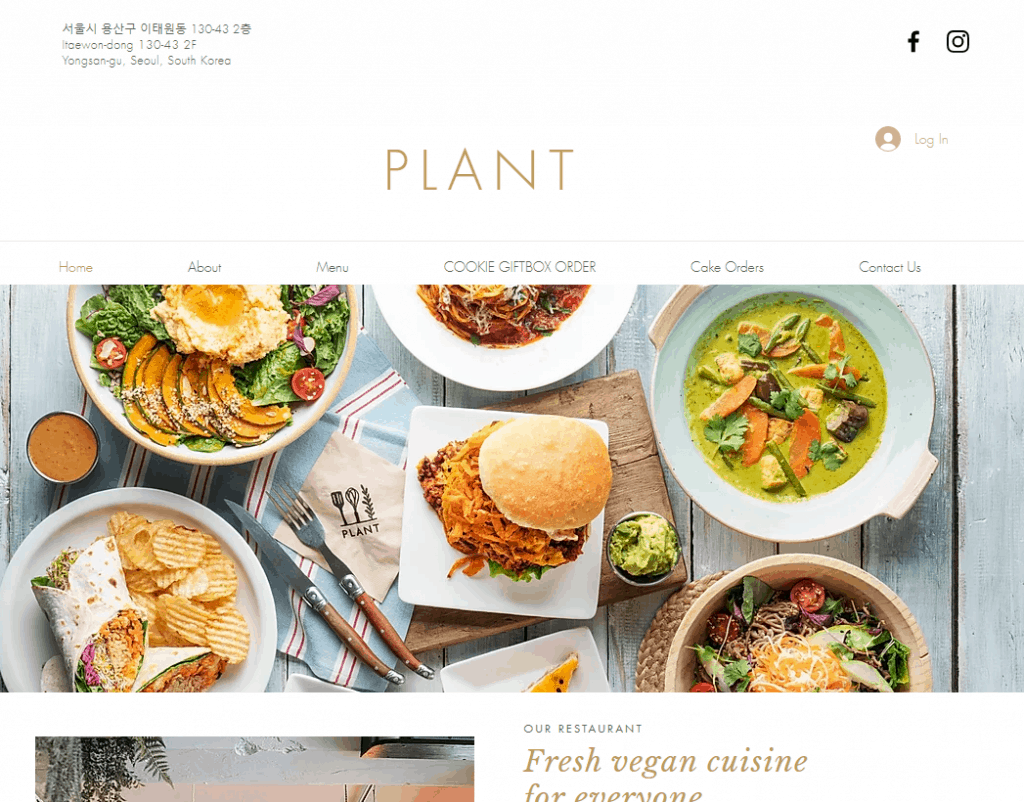 Plant Café is a vegan restaurant in Itaewon, the foreigner district of Seoul, South Korea. They are allergy-aware. If you have a severe gluten allergy, be conscious that there may be cross-contamination as many of their menu items do contain wheat.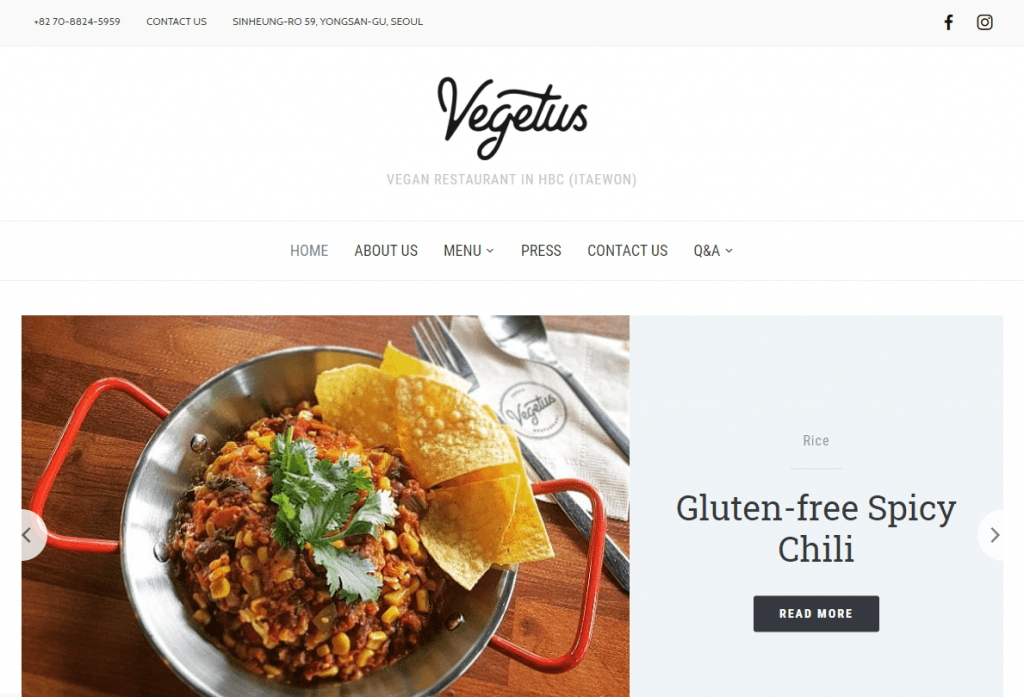 Vegetus is an allergy-friendly, vegan restaurant in Seoul, South Korea with gluten-free, dairy-free, and nut-free options.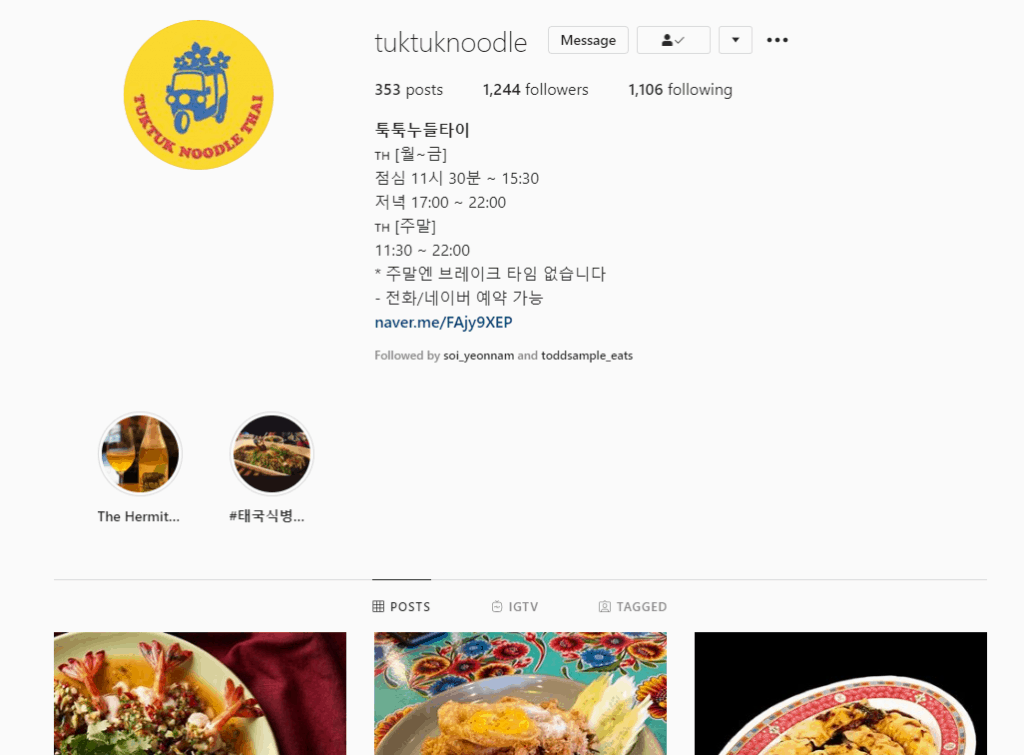 TukTuk Noodle is a popular, traditional Thai restaurant in Yeonnam-dong, Seoul, South Korea. Also featured in the Michelin Guide for Seoul. TukTuk Noodle is located at 161-8 Seongmisan-ro, Yeonnam-dong, Mapo-gu, Seoul.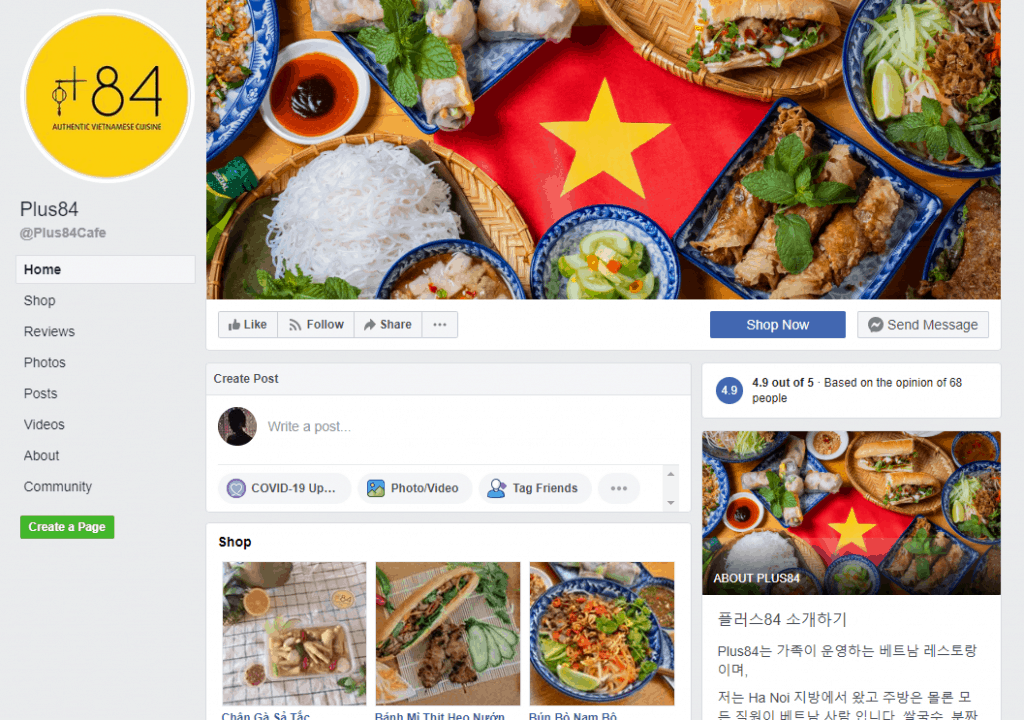 Vietnamese restaurant in Seoul, South Korea. Insadong location is 6 Insadong 16-gil, Gwanhun-dong, Jongno-gu, Seoul. Itaewon location is 56 Bogwang-ro 59-gil, Itaewon 1(il)-dong, Yongsan-gu, Seoul.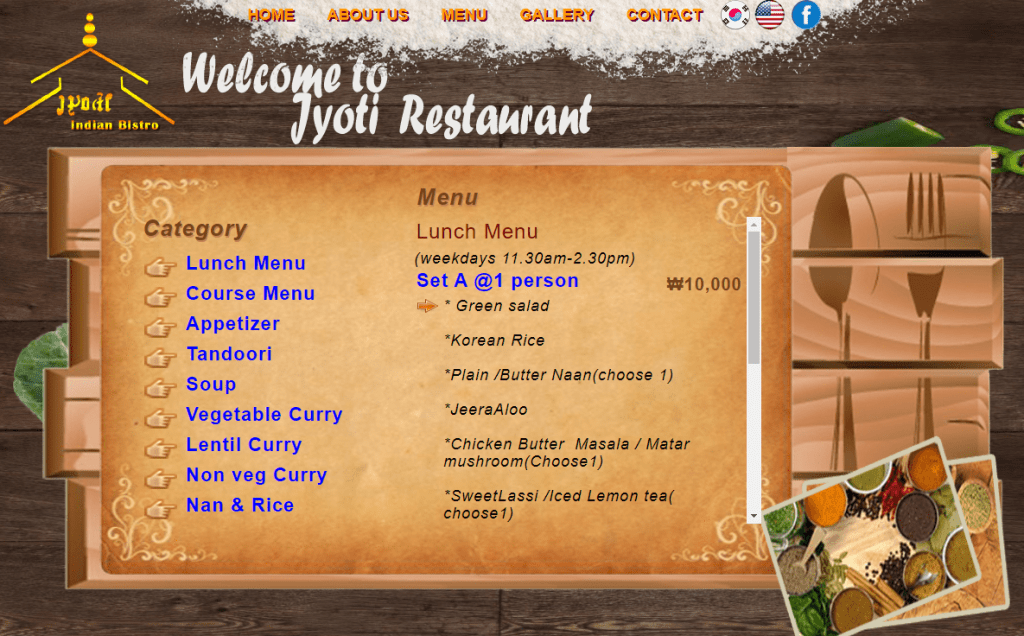 Jyoti is an Indian restaurant in Seoul, South Korea. Sinchon location is 6, Sinchon-ro 20-gil, Mapo-gu, Seoul.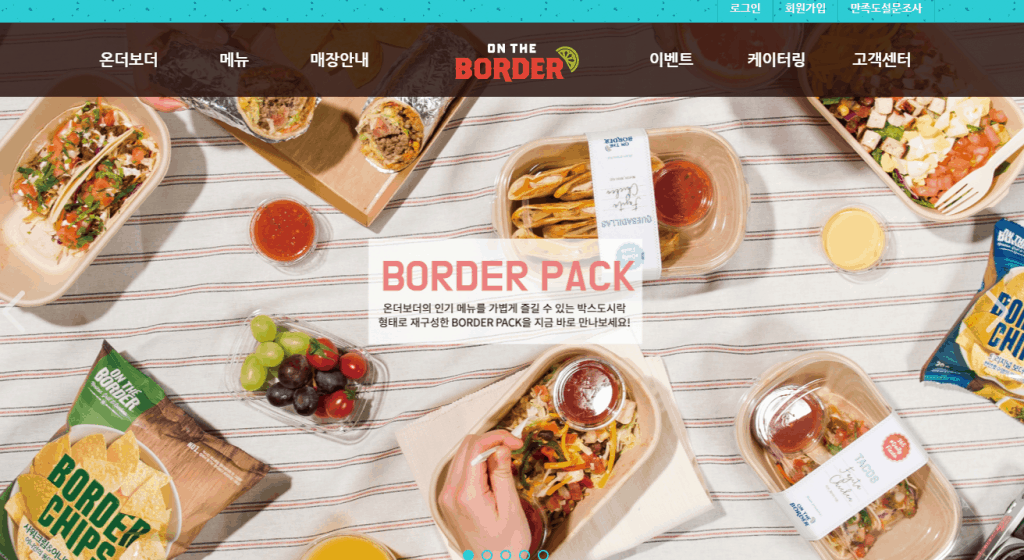 Mexican Food and Cantina that serves tex-mex in Seoul, South Korea.
Chakraa is an Indian restaurant in Seoul, South Korea. Their Hannam-dong location is 28-26 Hannam-dong, Yongsan-gu, Seoul. Facebook
Gluten-Free Friendly Bakeries in Seoul, Korea
Don't forget to double-check each bakery item individually for allergens. Some bakeries are not as careful with listing ingredients for allergens.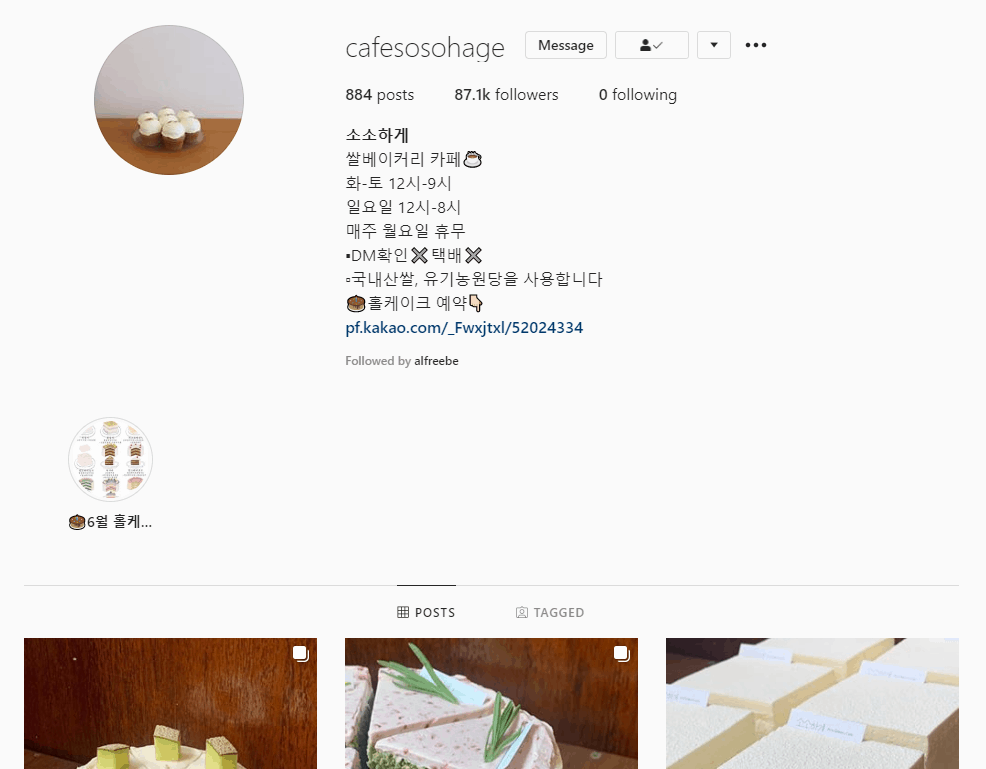 Rice bakery-cafe in Seoul that makes their cakes with domestic rice and organic sugar. Gluten-free and vegan options available. Cafe Sosohage is located at 1F, 27 Seongdeokjeong-gil, Seongdong-gu, Seoul.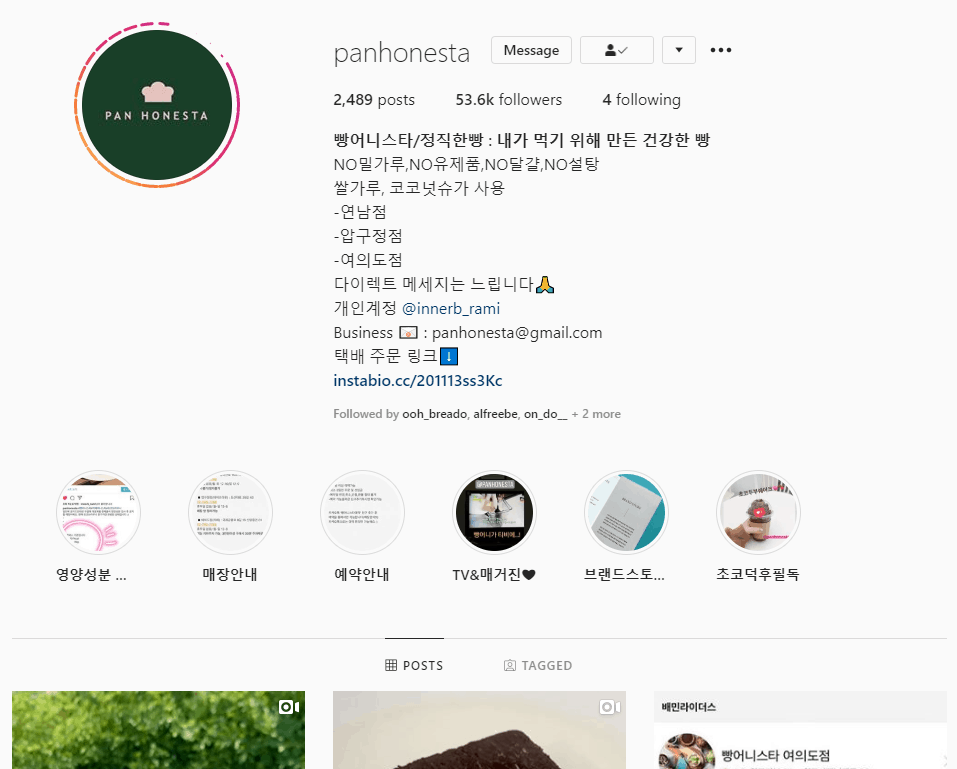 Pan Honesta makes their baked goods with "NO Wheat Flour, NO Dairy, NO Egg, NO Sugar". Instead, they use rice flour and coconut sugar. Three locations: Yeonnam (2F, 153-13 Seongmisan-ro, Mapo-gu, Seoul), Apgujeong (1F, 43, Dosan-daero 25-gil, Gangnam-gu, Seoul), and Yeouido (Shinyoung Securities Headquarters B1, 16, Gukjeum-ro 8-gil, Yeongdeungpo-gu, Seoul).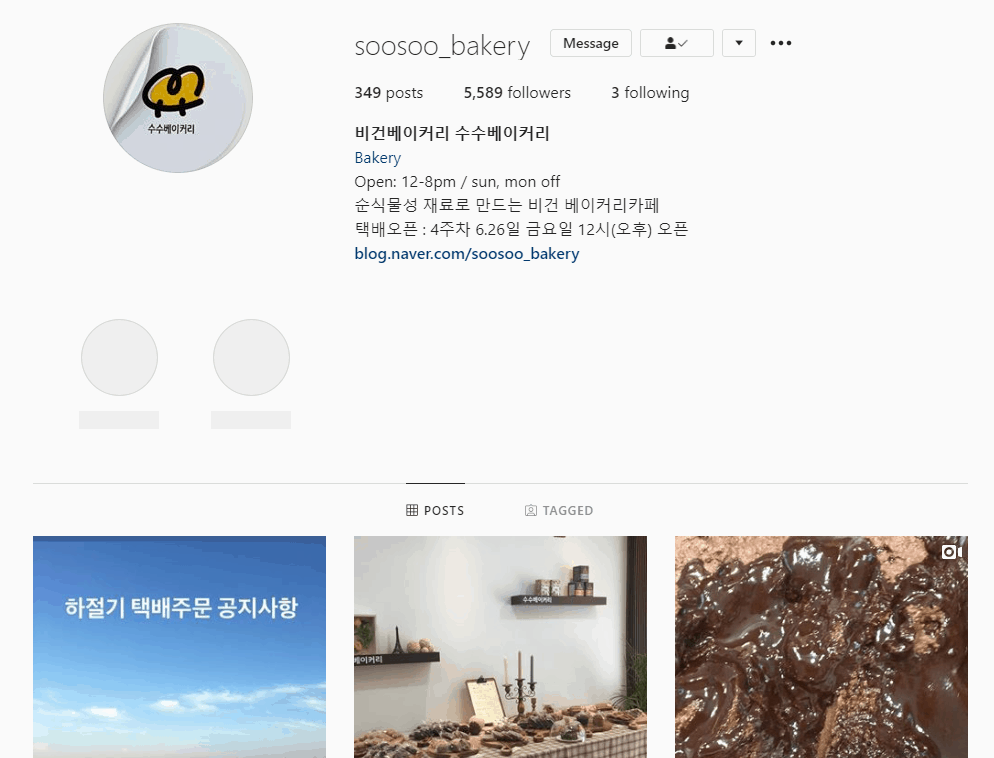 Vegan bakery in Busan, South Korea with gluten-free options. They do take online orders, however. Located at Daesu Raemian 3 Susu Bakery, 54 Jinnam-ro, Nam-gu, Busan (Naver Map).
All of their items are nut-free, gluten-free, and vegan. Sei Vegan Bakery is located at 51, Eungubiseo-ro 24beongil Yuseong-gu, Daejeon, South Korea.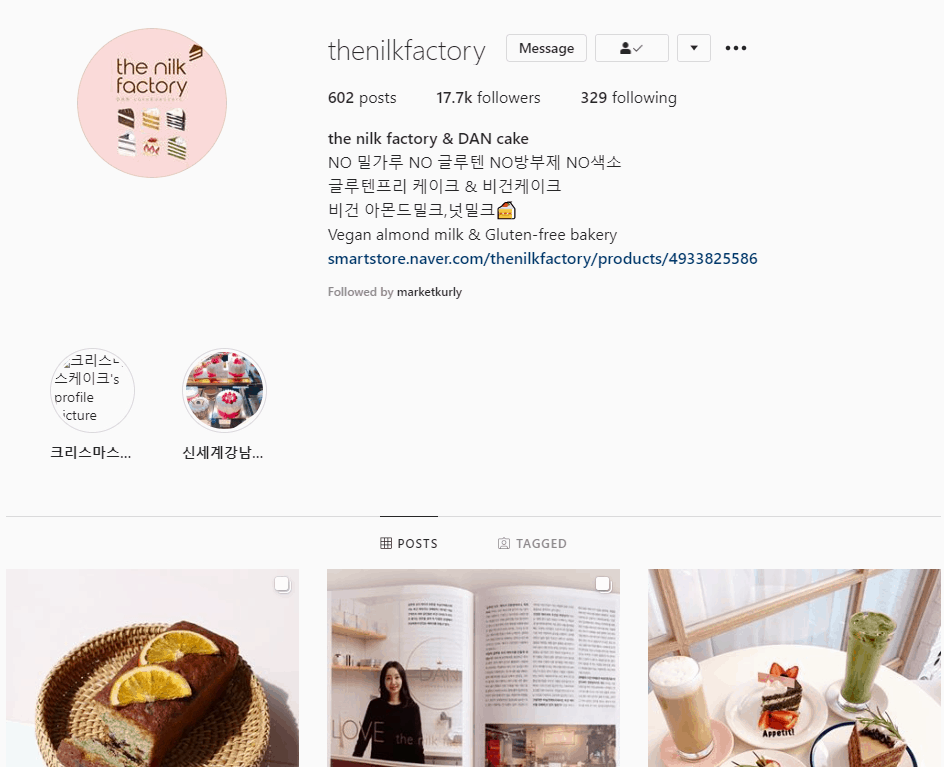 Bakery-cafe in Seoul, South Korea with gluten-free and vegan options. Last time that I went to their cafe, they only seemed to have one dairy-free, vegan, gluten-free option and that was one slice left of their chocolate avocado cake. You can also find them on Coupang Eats for food delivery.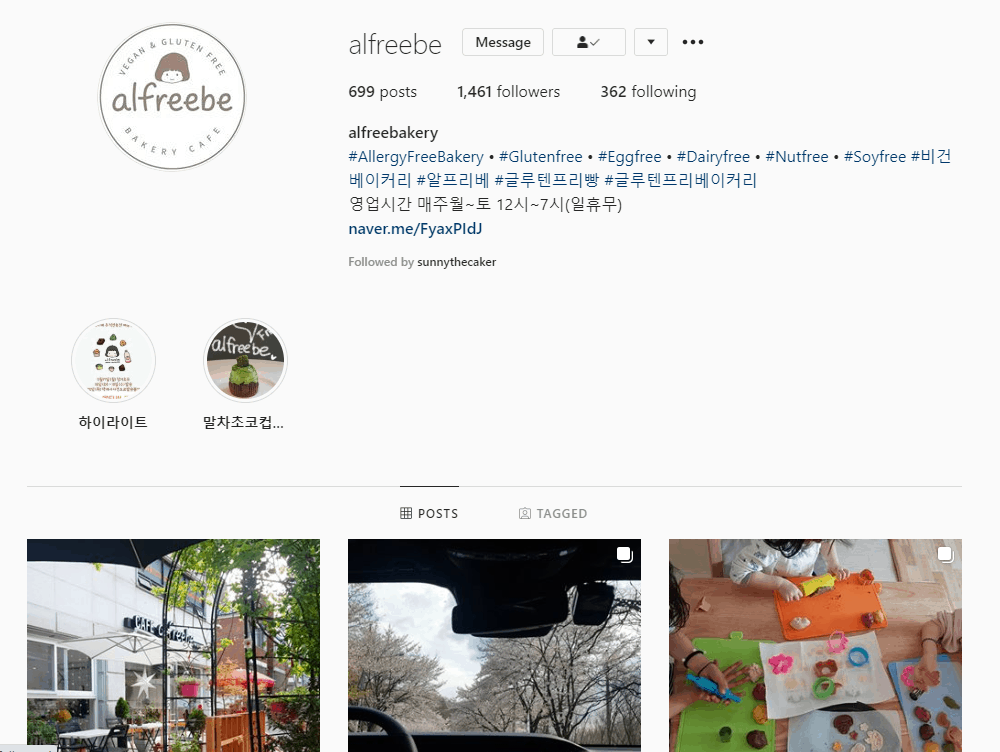 Gluten-free, vegan bakery.
Cook and Book Vegan café also hosts a cooking class in Seoul, South Korea. Though mainly marketed for vegan customers in Seoul, some food items also happen to be gluten-free as rice flour is often used as the base for cakes.
Muhwadang Bakery sells low-carb, wheat-free, sugar-free goods in South Korea.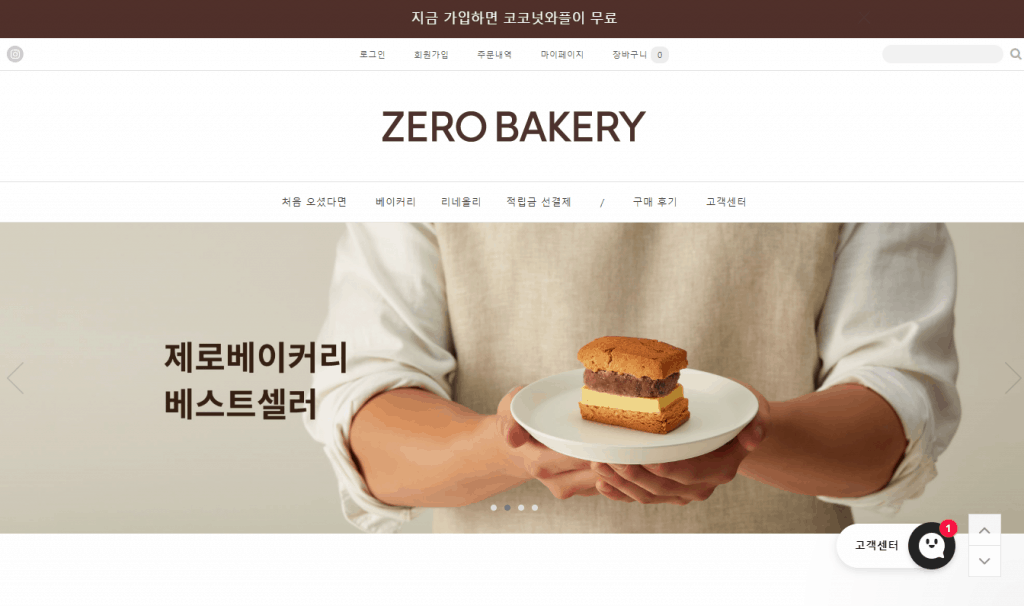 Zero Bakery is a dedicated gluten-free, sugar-free bakery (not dairy-free or vegan!) in Seoul marketed towards diabetics, health-conscious consumers, or those with gluten-free requirements. All their bread is made of erythritol (zero-calorie sweetener), Nahan fruit extract powder (another zero-calorie sweetener), or allulose instead of sugar. Instead of wheat flour, Zero Bakery uses almond flour, coconut flour, and/or tapioca flour.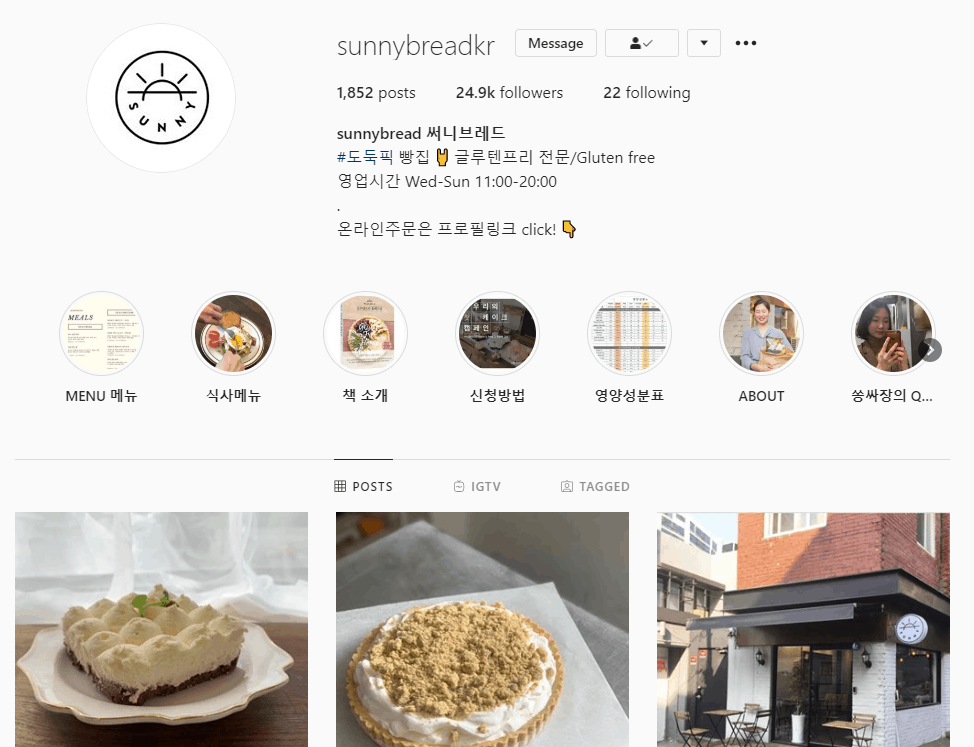 Specialized gluten-free bakery in Seoul. The owner grew up in the United States, so she speaks English fluently. Sunny Bread does sometimes use oats, so be aware. If you visit her Naver Shop, you can see the ingredients list of each item. Sunny Bread is also sold online at SSG.com. Located at 736-49 Hannam-dong, Yongsan-gu, Seoul, Korea 04404.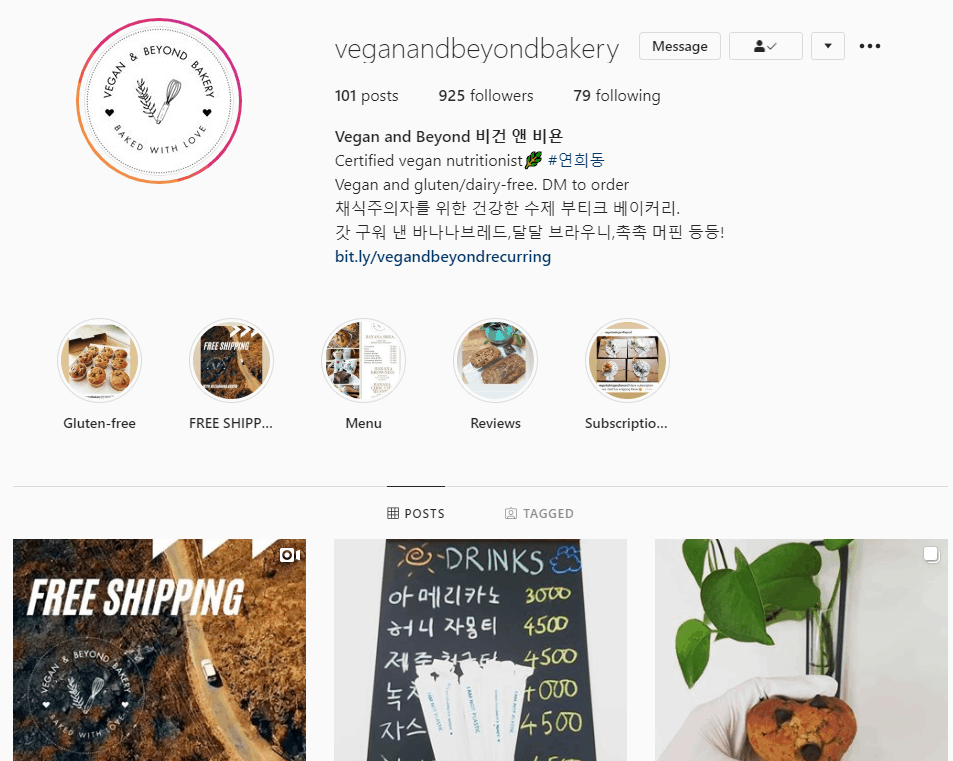 Bakery in Seoul that carries gluten-free, dairy-free, and vegan foods in Seoul, South Korea. Located at 129-2 Yeonhui-dong, Seodaemun-gu, Seoul.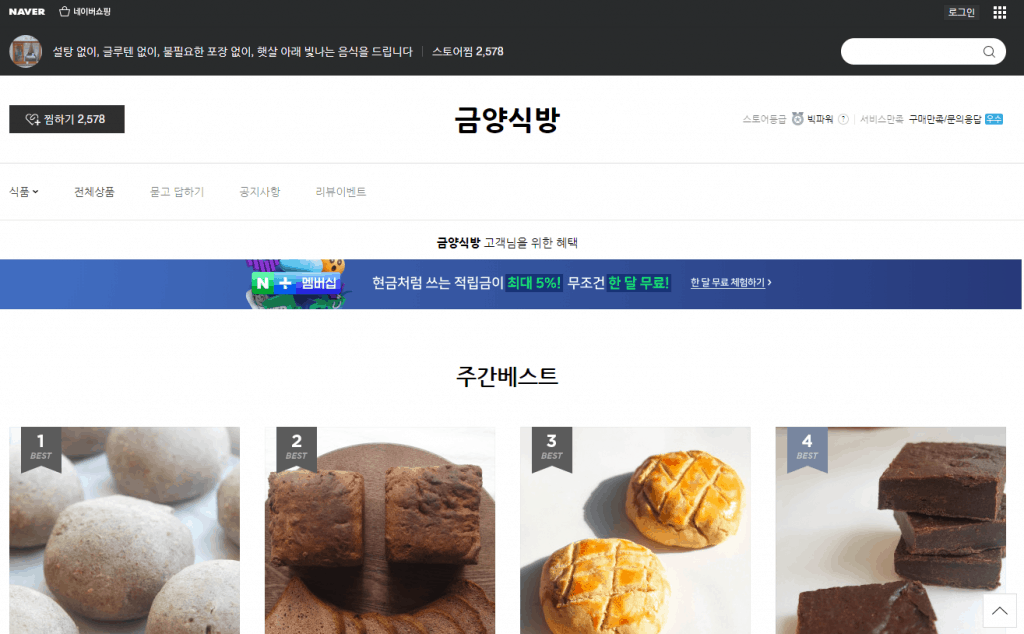 Gold Plus Food Room is a gluten-free, sugar-free bakery in Seoul, South Korea that caters to keto, diabetic, and vegan diets. Located at 1F, 717-31 Yeonhui-dong, Seodaemun-gu, Seoul.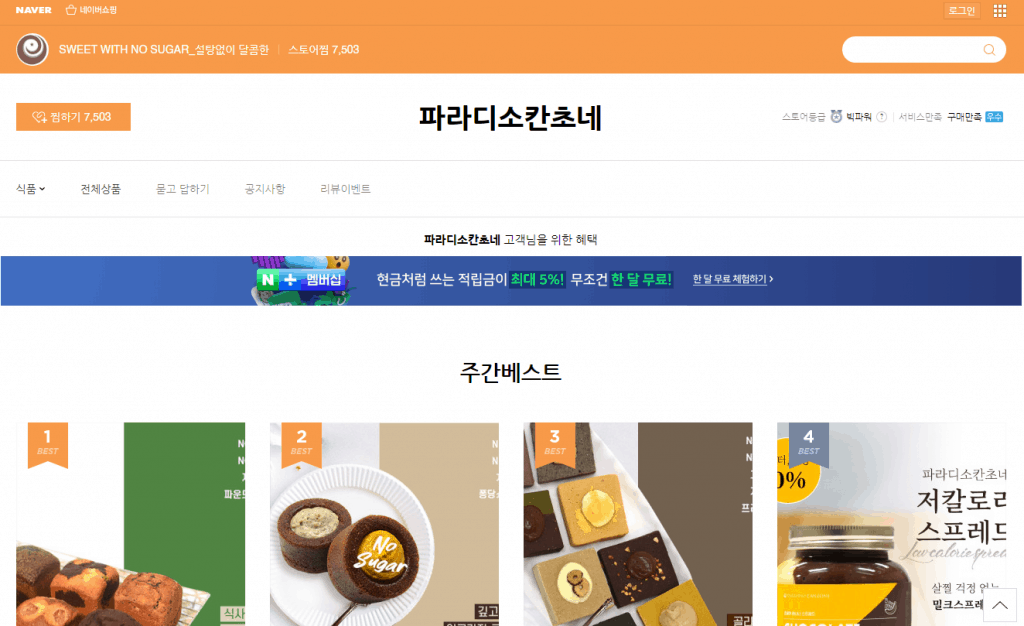 Paradiso Canzone is a sugar-free, butter-free, gluten-free bakery that caters to vegan, keto, gluten-free, diabetic diets. Looking at the ingredients list of their bread, they're sweetened with allulose instead of sugar and made with coconut flour and coconut milk.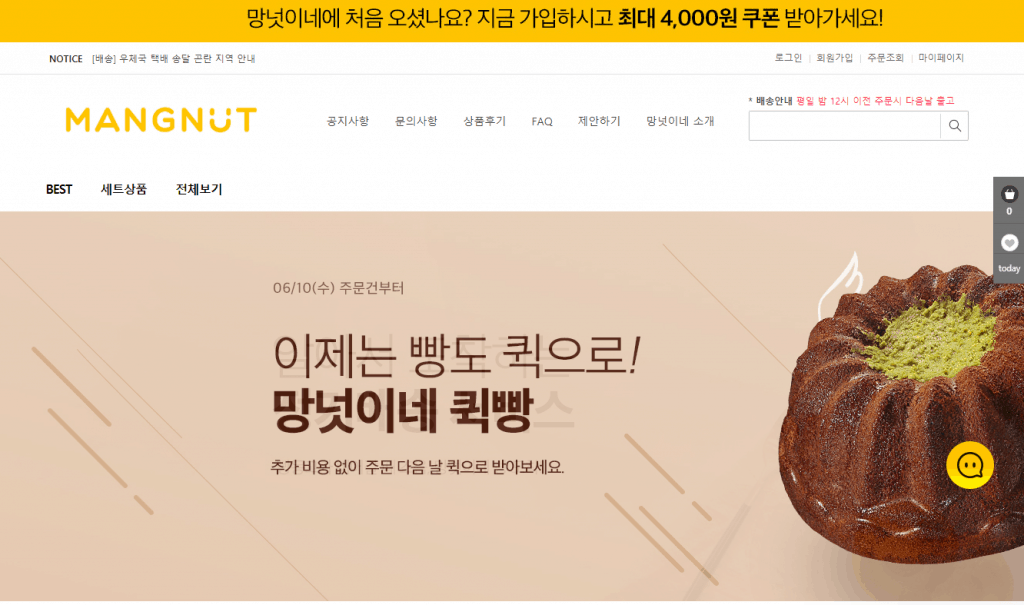 Health-conscious bakery in South Korea that advertises no egg, no dairy, and no flour. Vegan-friendly. A lot of their products are made with glutinous rice flour and non-GMO soymilk.
Better Choice is a vegan bakery cafe in South Korea that uses rice flour, almond powder, and soymilk for their baked goods.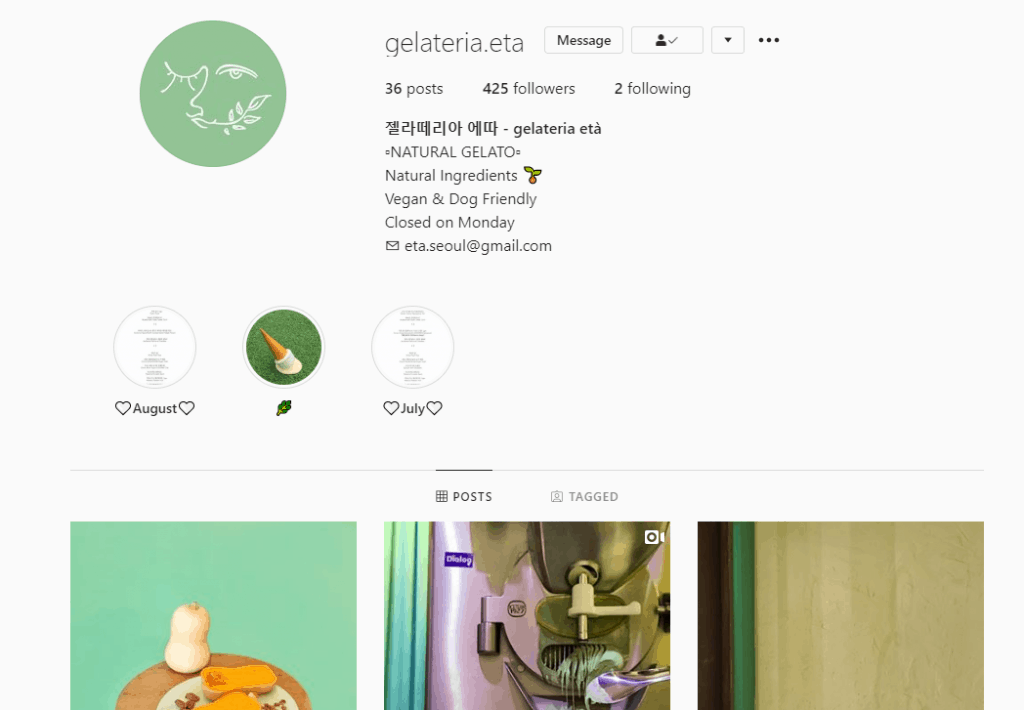 gelateria età (젤라떼리아 에따) is a gelato and ice-cream shop near Hongdae in Seoul, South Korea that offers vegan, gluten-free, soy-free, and dairy-free ice cream (gelato). At the time of writing, their vegan ice cream options are peach rose, hibiscus passionfruit, and roasted bananas & coconut.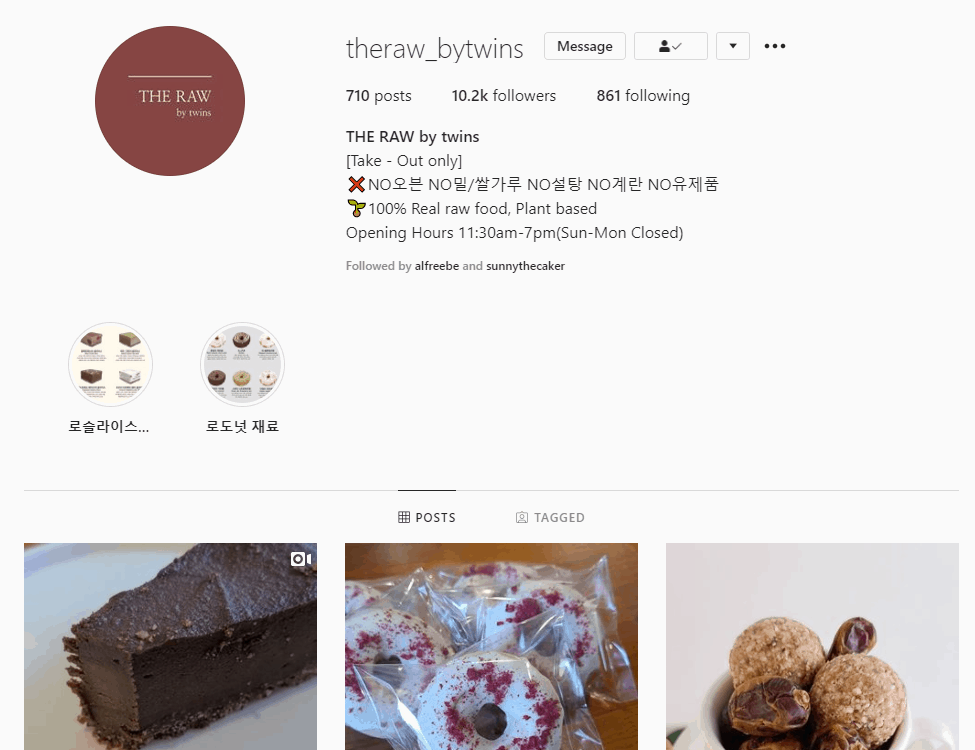 THE RAW by twins is a raw food, plant-based cafe in Seoul, South Korea that offers vegan, gluten-free, sugar-free, egg-free, and dairy-free desserts. Located at 6 Poeun-ro 2ga-gil, Hapjeong-dong, Mapo-gu, Seoul, South Korea.
Gluten-Free Grocery Shopping in Seoul, Korea
If you want to be extra careful, definitely head to the local grocery stores — especially big chains like E-mart, Shinsegae, Costco, or Lotte Mart — or shop online for gluten-free food in Korea. Korean mayonnaise and even some store-bought rice cakes contain gluten as well, so always check the nutritional label.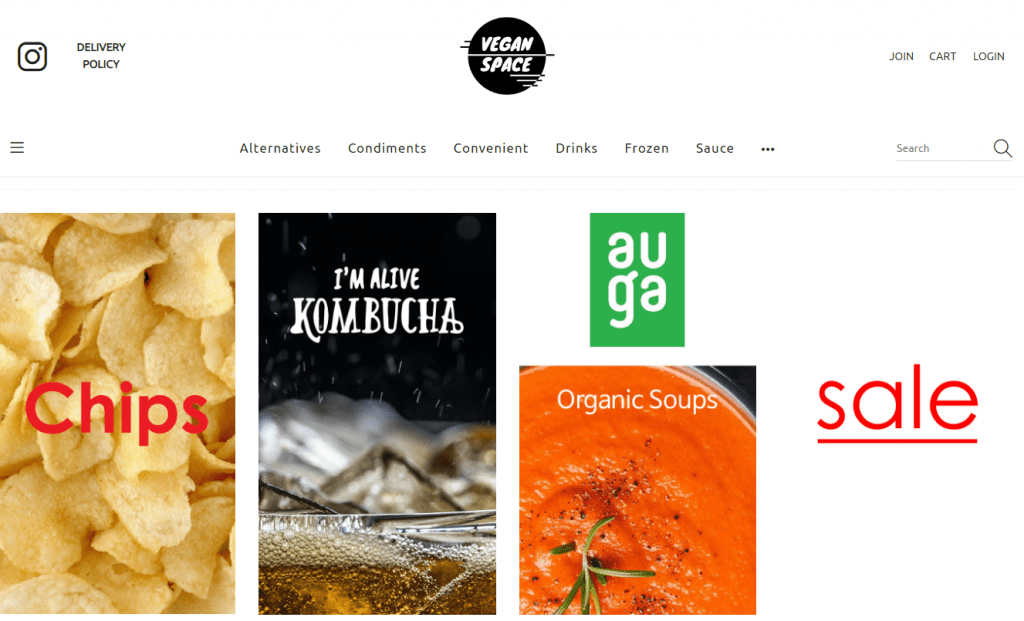 Vegan grocery store in HBC (Haebangchon), Yongsan-gu, in Seoul, South Korea. Carries a multitude of hard-to-find products like kombucha, organic vinegars, real maple syrup, oat milk, and tahini.
Online health food store that sells gluten-free products that ship internationally. Just make sure that your cart (including shipping) doesn't exceed 150,000 KRW or you'll have to pay duties/import fees.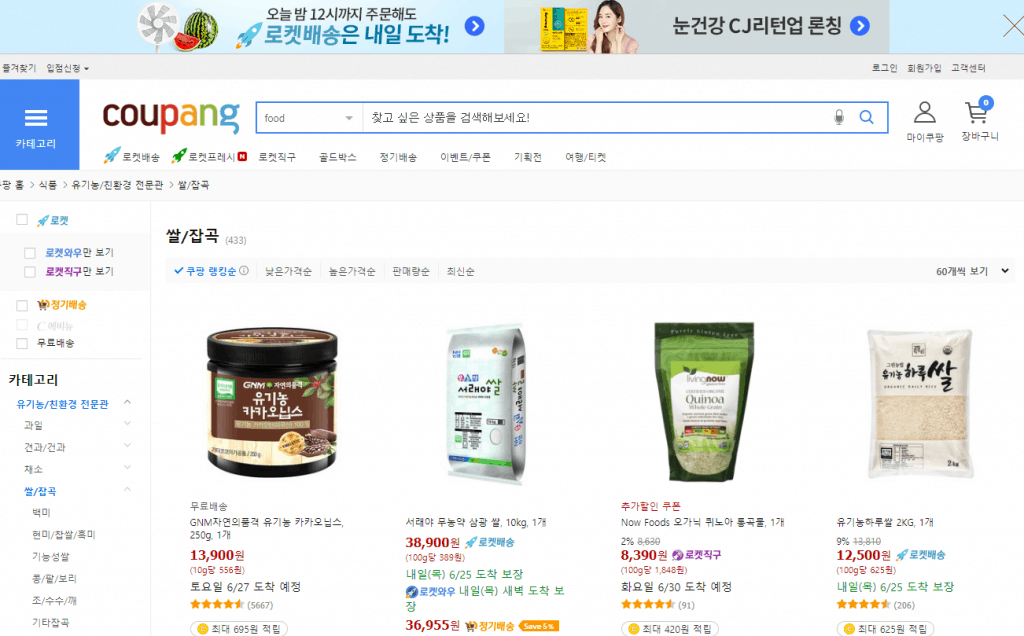 Korean e-commerce store similar to Amazon.com. You can purchase gluten-free foods.
Premium Korean online-only grocery store in South Korea. You can purchase many different kinds of international and specialty foods, including gluten-free foods.